George Anderson
Vancouver Island Territory Manager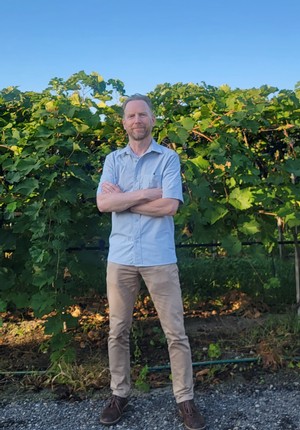 George's appreciation and love of wine began shortly after he graduated from university and started his career in the food service industry, where he eventually took on the role of restaurant owner. Upon selling his restaurant he transitioned into operations management of the catering services for the University of Alberta's Student's Union, further developing his passion for working and connecting with people. It was the development of these relationships that led George down the path to account management, where he has managed territories in food service, consumer packaged goods, and the craft wine and beer industry for almost two decades.
In his free time George enjoys traveling with his family, art, music, cycling, and taking his sixteen-year-old Westie for walks. How does one walk a sixteen-year-old Westie? Very slowly.
g.anderson@frindwinery.com
Stay in touch !
Sign Up For Our Newsletter
Keep up to date on the latest wine releases, news and promotions.