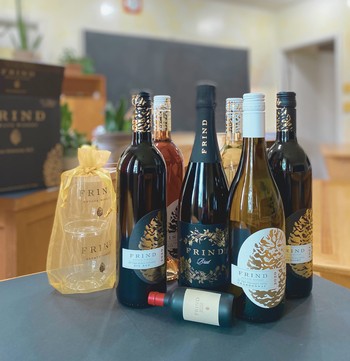 Back to School Survival Kit
The days are getting shorter, nights are cooler, and the busy-ness of life is about to return. Kids are excited to go back to school, but it can also be a hectic time for parents. At Frind Winery, we can help you survive the weeks ahead with our Back-to-School Survival Kit, containing six bottles of Frind Estate Winery's favourite wines to sip, savor, and share.
2022 Big White
2021 Rose
2020 Chardonnay
Frind Sparkling Brut
2020 Big Red
2021 Midnight
Two Frind branded reusable cups
A stress ball for the hand not holding your glass of wine!