Annie's Beach Café
---
Nestled inside Frind Estate Winery is our lakefront café and patio. Here, you will find freshly baked cinnamon buns and lattés to help kickstart your morning or, snack on a freshly cooked pizza for lunch in the afternoon.
With operating both a coffee shop and dining patio, we've curated our hours to reflect the different food experiences you will have at our lakefront location.
*Please note, our Dining in the Domes are closed during the Spring/Summer months. Stay tuned for re-opening come Fall/Winter*
---
Annie's Beach patio is available on first come, first served basis for all our guests. Walk-ins welcomed and reservations accepted for Club Members only.
For Friends of Frind Club Member Reservations, please phone us at 778-754-8071 or, Login HERE
and book online
*Limited reservations available based on capacity*
---
Annie's Beach Café & Coffee Shop
(Take-Out Only)
Open 7 Days a Week, 8:00am-5:00pm
Our café offers take-out options with seating on the patio and picnic area all day Mondays & Tuesdays. Seating is also available Wed-Sun from 8:00am-11:00am. Full table service is not provided.
Seating for the Café is available on the patio and lakefront picnic area on a first come, first served basis for all business hours.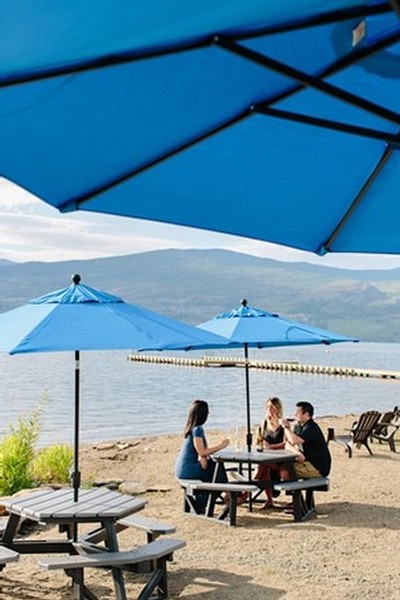 Annie's Beach Restaurant & Take Out
(Full Service Dining)
Open Wed-Sun, 11:00am-7:00pm
Closed Mondays & Tuesdays
Our outdoor patio offers a full service experience just outside the doors of our Tasting Room. Reservations for the patio are exclusive to Friends of Frind Club Members at this time. Capacity is limited.
Takeout seating is available on a first come, first served basis at our licensed, lakefront picnic area.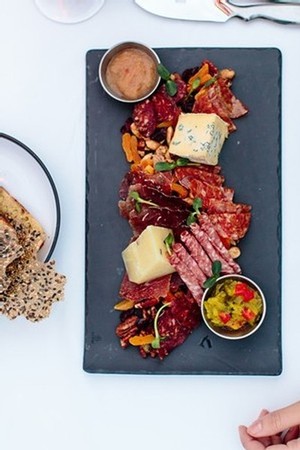 Stay in touch !
Sign Up For Our Newsletter
Keep up to date on the latest wine releases, news and promotions.