Our Story
---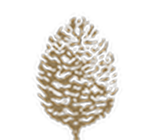 Mission Statement
Frind Estate Winery is committed to lead through innovation and technology to create smooth, fruit forward wines. We are dedicated to the growth of our business, to inspire the international wine industry and empower our people. We are committed to providing a world class experience to our guests as we extend familial hospitality.
History of the Estate
Frind Estate Winery is located at 3725 Boucherie Road, in West Kelowna, BC. This stunning lakefront property was the home of former BC Premier, Bill Bennett. The Bennett family raised their children in the beautifully renovated home on site, while in service to the province from 1976 to 1982. The patriarch of the family and Bill's father, W.A.C Bennett, was the longest serving Premier to the province of BC from 1952 to 1973. He was also the president of the Okanagan's first winery: "Calona Wines".
Frind Estate Winery strives to celebrate and preserve the rich history of this spectacular location.
More About us
Watch an Interview Series by Anthony Gismondi with our head winemaker
here.
Uniquely Okanagan Commercial
here.
Castanet News Winery Opening
here.
Story of the Pinecone
Each bottle of Frind Estate wines features an abstract golden pinecone representing 3 aspects meaningful to the founder and his family – science, symbolism and sentiment.
Markus Frind is passionate about science and math. Over a decade ago Markus cracked a mathematical sequence used as supporting research for another academic paper that helped to win its author the Fields Medal, also known as the Nobel Prize for math. If you look at the bottom of any pine cone, the beautiful spiral pattern is the result of Fibonacci sequences (also found in snail shells and roses). Coincidentally, the City of Kelowna logo also represents the geometry of a pinecone.
Bacchus, the Roman God of wine, is often depicted wielding a Thyrsus – a staff topped with a pinecone. This staff represents fertility and prosperity and could turn water into wine.
Lastly, Frind Estate Winery (previously the Bennett Family Estate) is sprinkled with beautiful old growth Ponderosa Pine trees, where Markus and his daughter Ava found the perfect pinecone to artistically render for the brand.

Testimonials
---
"...the domes are truly magical. We felt pampered. The food was delicious and the wine pairing made the meal even better! Thank you for an unforgettable evening". - Connie
"Fantastic dinner in the Dome! Excellent service, fantastic food and great wines. So much care and attention to detail. We had a magical night - thank you". - Sally
"Everything was perfect. Being greeted at the door with champagne by a lovely host, the sparkly dome, the servers were excellent and the food fantastic." -Barb
"The staff was absolutely fantastic. The atmosphere was great. We really enjoyed the whole experience. Thank you so much". - Patti
Sustainable Commitment
---
While Frind Estate Winery is one of the most technically advanced wineries in the world, we also have the greatest respect and obligation to preserve and help the natural world thrive and revive. We have integrated many permaculture features into our vineyards and buildings and continually seek to improve upon our current holistic practices.
Vineyards:
As we establish our new vineyards, we have based their design and function on best organic practices. All the vineyards are established with custom designed and built metal posts that will last 3 times the regular life span. We have installed underground irrigation systems which will also last more than a hundred years. Building for long term sustainability meant not building to a minimum standard. We use fiber glass rebar plant stakes which are UV protected and can also be reused for many decades. Last year we invested in a weed sprayer that only uses water. The water is applied to the cover crop directly below the grapes at 15000 psi pressure. All our conventional vineyards are being upgraded with steel posts, compost and dual irrigation systems to maintain a cover crop. We also use the same standards when spraying our vineyards and depend on compost rather than chemical fertilizers in our vineyards. All our vineyards are handpicked during harvest. Using Technology, we continue our focus on growing the best, most flavourful grapes, using organic standards.
Production Facility:
Our onsite production facility was built to require minimal energy. High graded insulation was used throughout; R60 in the ceilings and R40 in the walls. The building uses a combination of temperature control methods including hydronic heating, on demand water heating systems etc. The entire internal environment system is run by a computer that can use outside ambient air to cool or heat as required or available.
Water quality is an ever-increasing concern in the Okanagan Valley. Typically, many production facilities still use septic systems. As mindful stewards of our environment and our proximity to the lake, we invested millions into our contained tertiary treatment wastewater management system. This uses self contained bio filtration beds, as well as aeration chambers that reduce organic load and go beyond the RDOS specifications for winery wastewater. Once the process water has gone through this system it is added to the back to the city's wastewater system. The solids removed from our tertiary treatment wastewater system are added to our compost piles. The compost is, when ready, used in our vineyards and onsite rose garden.
Stay in touch !
Sign Up For Our Newsletter
Keep up to date on the latest wine releases, news and promotions.