Erin Dietzel
Vancouver Island and Sunshine Coast Territory Manager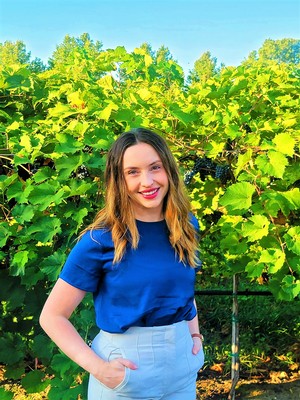 Growing up in the Finger Lakes Region of Upstate New York with a mother who worked in the wine industry, an appreciation for the way that great food and drink can bring people together was a cornerstone of Erin's young life. It was, therefore, unsurprising when she began working in the hospitality industry while attending Queen's University in Kingston, Ontario. After graduating, Erin combined her passions for hospitality and travel, living and working in the UK, Whistler, New York City, Hawaii, Australia, Montreal, and Nunavik before returning to British Columbia.
Transitioning into a Sales role has allowed Erin to focus on her favourite elements of the hospitality industry: working in a constantly evolving field that celebrates and encourages innovation and creative thinking, and the opportunity to forge genuine connections and work collaboratively with people who share similar passions.
Erin joined the Frind Team in October 2021.
e.dietzel@frindwinery.com
Stay in touch !
Sign Up For Our Newsletter
Keep up to date on the latest wine releases, news and promotions.