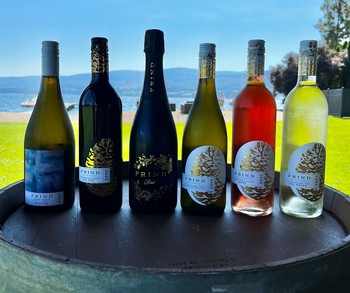 August Refill
Monthly Bundle
Summer is the time for family and friends to visit from across the country.. It is hard work! We have a remedy for you, to help entertain all your house guests. Our "August Refill Bundle" provides a variety of wines to share (or not)! This package has something for everyone to enjoy.
Included in this wine bundle:
2019 Pemier Chardonnay
2021 Rose
2021 Big White
2021 Moscato
2020 Big Red
NV Sparkling Brut
Frind Brut Bottle Stopper and shipping are included!