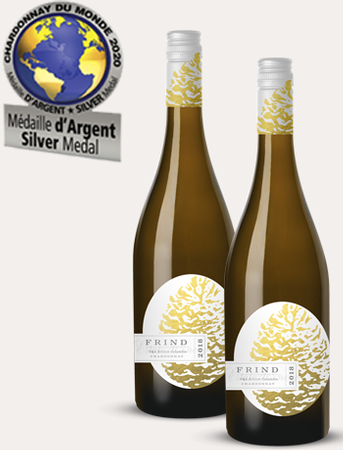 Chardonnay Du Monde 6 Pack
Frind Estate Winery is thrilled to announce our Silver Medal wins at the 27th Annual Chardonnay du Monde Awards in Burgundy, France. We have put together this special, limited quantity pack to showcase our winning Chardonnays.
In this pack you will receive three bottles of each of our 2018 Chardonnay and 2018 Premier Chardonnay, custom pairing recipes from our in house chef as well as a complimentary tasting for two on your next visit to our winery.
Free shipping in BC & Alberta